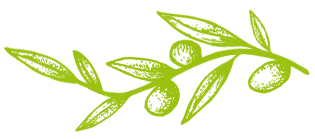 The olive tree of grandfather Miguel
El Olivo del Abuelo Miguel (meaning Grandpa Miguel's Olive Grove) is a project introduced by MIGASA that consists of launching various brands of extra virgin olive oil, each of which relate to different stages of the life of Miguel Gallego, the company's founder.
This project was born out of the Gallego family's desire to convey Migasa's values and keep the memory of their founder – Miguel Gallego Núñez – alive. They also wanted to showcase the quality of the extra virgin olive oil from their mills, revolutionising the marketplace with this new way of selling and consuming oil.
The wide variety of olive oil mills and their locations have allowed us to produce different varieties of extra virgin olive oil with specific properties and sell them in a way that takes advantage of the new online shopping habits of consumers. Through our online channel, customers are able to visit the olive oil mills and, in a simple and seamless process, sample different types of high-quality extra virgin olive oils produced by us. The aim is to move the traditional approach to olive oil production into the 21st century, to allow the sector to continue growing by reaching new customers. These brands will only be sold online.
Further information at www.elolivodelabuelomiguel.com