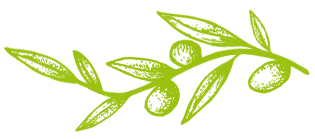 Business Range
Since its creation, MIGASA has had a close relationship with farmers and the olive oil industry and has always sought new opportunities for growth, adding new brands on offer and establishing strategic alliances with other family businesses and cooperatives.
It is of paramount importance to MIGASA that the associated brands maintain their identity and characteristics which make them unique and relevant to their customers and markets. Our aim is always to assist with their growth by providing a variety of resources and organisation.
In this way, our activity is focused on the agri-foods sector through the production and sale of olive oil, sunflower oil, olive pomace oil, mayonnaise, sauces, tomatoes, tinned vegetables, gazpacho, salmorejo, and all types of vegetable oils and oil-derived fatty acids, directly and/or through investee companies.
Some of the many brands connected with MIGASA include Ybarra, La Masía, Musa, Mueloliva, Sandúa, Rafael Salgado, Realfooding, Aceites 1881, Aceites Mestral, Monterreal, Vianeza and Coímbra.
GRUPO YBARRA ALIMENTACIÓN
MUELOLIVA Y MINERVA S.L.
OLEOSANDÚA S.L.
OLEOSALGADO Y OLEOFORFAIT S.L
SOULFRESH S.L.
ACEITE 1881 S.L.
CEXAC
ACEITES MESTRAL S.L.
OLEOMONTERREAL S.L.



JC COIMBRA