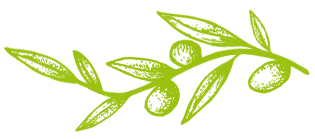 Traditional olive project
Olivar Tradicional (meaning Traditional Olive Grove) is a project that has been developed by the Migasa Group, UPA and LIDL, seeking to ensure a fair price for farmers and to showcase the age-old tradition of traditional olive growing, promoting it among end customers.
According to Andalusian Olive Grove Act 5/2011, of 6 October, the name traditional olive grove is given to those that are cultivated using traditional agricultural methods in Andalusia, rainfed and irrigated, regardless of their physiographic conditions, the soil in the land where they are located and the variety being cultivated.
This project promotes the Olivar Tradicional certification among companies that produce, bottle and sell olive oil and it is subject to the SMETA Ethical Trade audit which guarantees:
The survival of traditional olive grove farms

guaranteeing a minimum price per kilogramme of oil, regardless of whether or not there is a surplus harvest.

Responsible business practices

ensuring that the methods used during the harvesting and bottling process meet the requirements of the audit firm.

Support for over 250,000

families who live off traditional olive groves.
The process of producing this type of oil starts in the field, where about 3 people are needed to harvest the olives: one of them operates the manual vibrating machine, while the other two hit the olive tree with a stick so that the olives fall off.
These olives fall into "bundles", a kind of fabric that is placed on the ground to facilitate manual harvesting. When all of the olives are in the bundle, they are collected, placed in a lorry and taken directly to the "olive oil mill", where the oil is extracted from the olives.
In the olive oil mill, the farmer sorts and washes the olives and the paste is then stirred and the solid part is separated from the liquid part using a malaxation and centrifugation process. Finally, the resulting product is decanted and filtered according to quality and variety and then bottled and sold with the Olivar Tradicional seal.
The aim of this project is to preserve a way of life and method of working the land that produces raw materials of the highest quality and benefits the health of people and the planet, protecting tradition and biodiversity and making this way of life profitable, thus boosting the population in the sparsely populated part of Spain.