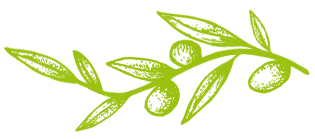 Production centers
In our commitment to oversee the whole oil production process, MIGASA has various facilities that allow us to obtain high-quality products that deliver on our commitment to excellence.
OLIVE OIL MILLS

At MIGASA, we have our own olive oil mills, with their own, integrated management, spread across the whole of Andalusia and located in the regions that produce the highest-quality and most renowned oils.

Our 8 olive oil mills make us the biggest private oil mill operator in the world.

REFINING PLANTS

MIGASA has three oil refining plants, one for each type of product: In Dos Hermanas, a town in the province of Seville, there is a factory with two refineries, one for olive oils and another for seed oils, mainly sunflower seeds. This plant, Migasa's headquarters, has been built and equipped with the latest and most advanced technologies in the sector. In La Luisiana, a town in the Seville area that is very close to the province of Cordoba, we have olive pomace oil and sunflower oil refining plants. This is the largest olive pomace oil plant in the world: over 50% of the world's olive pomace oil is refined here. It is also equipped with cutting-edge technologies, proof of the Group's philosophy of continuous improvement.

EXTRACTION PLANTS

In our facilities in Villanueva de Algaidas, in Malaga province, we have a pomace oil extraction plant, where the wet olive pomace is dried out in four drying rooms. Subsequently, crude olive pomace is obtained from the extraction process, ready to be refined in our facilities in La Luisiana. We also obtain solid waste called 'orujillo' which, due to its calorific value, will be used to generate electricity in a cogeneration plant of which Migasa owns a share. Additionally, MIGASA has several seed extraction plants in Seville province, in the towns of La Roda, La Luisiana and Pilas. We obtain oilseed oil in these. All of these factories are equipped with pelletising machines for seed meal, a by-product that is used as a supplement in the manufacture of animal feed, due to its high protein and fibre content.

BOTTLING PLANTS

To meet the high demands at home and abroad, MIGASA has three bottling plants, located in Dos Hermanas (Seville), Alcolea (Cordoba) and Setúbal (Portugal), each of which specialises in specific formats and markets: Our bottling plant in Dos Hermanas is specially equipped for the PET format and designed to meet domestic market needs with large volumes. Alcolea is a leader in glass and can formats and, to a lesser extent, the PET format, intended to meet the needs of export clients. Finally, our bottling plant in Setúbal specialises in glass and PET formats intended for export. From these factories, MIGASA is able to supply all kinds of containers in different volumes, with a presence in the major global distribution chains.