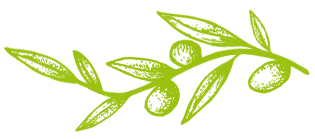 Human team
MIGASA is a family-owned agri-food group that looks towards the past and the future, to build on the legacy of its forefathers. They passed on their passion for the countryside, for oil, for people, work and family. An extended family to the people who are part of MIGASA, who give their best day after day.
We combine our vision of longevity, engagement with a human touch and the values of a family business with a strong focus on results and continuous improvement, involving the up-skilling of our teams in our ongoing pursuit of excellence in everything we do.This strategic approach has allowed us to bring our products to over 120 countries and become a leader in the agri-food industry.
MIGASA currently has a team with over 1200 people who are with us every day giving their all, both in our production centres and in our offices.
We engage closely with all of our staff, striving to achieve the personal and professional goals that each of them sets.
Our biggest asset: people

One of the main objectives of our Group is to ensure the personal satisfaction of our employees. To achieve this, we acknowledge their hard work and we have numerous initiatives and benefits aimed at increasing our employees' satisfaction and sense of belonging, e.g. flexible pay, internal promotion and corporate social responsibility activities.

Training is a priority in MIGASA

All employees, whatever their category, have access to training that is tailored to their jobs, to support them in their professional growth. Therefore, on an ongoing and regular basis, we promote the organisation of training, refresher and specialisation courses and seminars and share any notable new developments that may be necessary.

Committed to social welfare

Through various initiatives, the MIGASA Group is committed to delivering lasting improvements in our social setting, following the framework of sustainable development goals (SDGs) promoted by the UN. These are achieved through applied research into improving diets, health and well-being, collaborating with special work centres, implementing social actions, etc. If you want to become part of this big family, you can send us your CV in the "Work with us" section.